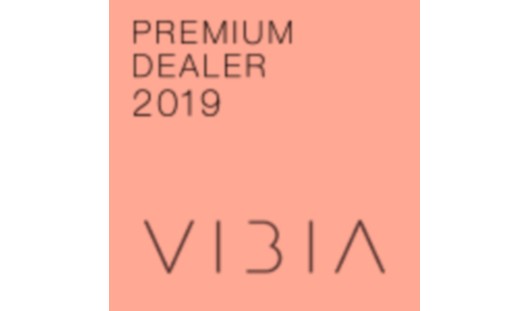 Vibia Lighting Premium Dealer 2019
We are delighted to have been appointed by Vibia as one of their Premium Dealers once again.
Vibia , based in Barcelona, is a global design and manufacturing company of innovative architectural and decorative lighting products. The design ideas are varied, exciting and fresh and cover all aspects of lighting for both indoor and outdoor applications. They include many contributions by leading international designers. Please visit the Vibia website accessible in our 'LINKS' page or at www.vibia.com
---
Changing Times
It is with considerable regret that after 27 years we have to report that our showroom in Chelsea has now closed.
The reasons behind this are the same as those affecting many small independent retail businesses. Supporting the facility in the face of increasing costs and competition from on-line sites had become unsustainable. However, Chelsea Lighting Design will continue to provide Design and Supply services exactly as before with the new freedom allowing us more time to concentrate on these important and fundamental aspects of our business. We thank everyone concerned for their support and we look forward to new and continued relationships.
---
Earth Hour 2016
Earth Hour is a unique annual phenomenon that focuses the world's attention on our amazing planet, and how we need to protect it. At 8.30pm on 19 March hundreds of millions of people will turn off their lights for one hour, on the same night, all across the world in a huge, symbolic show of support.
For 2016 as we all switch off our lights, we want the focus to be on the kind of energy we use. Because to create a better future for our planet we need to move away from dirty fossil fuels and onto clean green renewable energy which works with the awesome power of nature, not against it.
Although the immediate focus is about one hour in a year, think beyond this and make sure that you switch off unnecessary lights and powered appliances at all times.
In recognition of Earth Hour Chelsea Lighting Design will be going dark from 8.30 p.m. on 19th March